Thursday 20 June 2019
Wheelchair Rugby League Australia is thrilled to announce that icare is a Platinum Sponsor of the 2019 Wheelchair Rugby League State of Origin.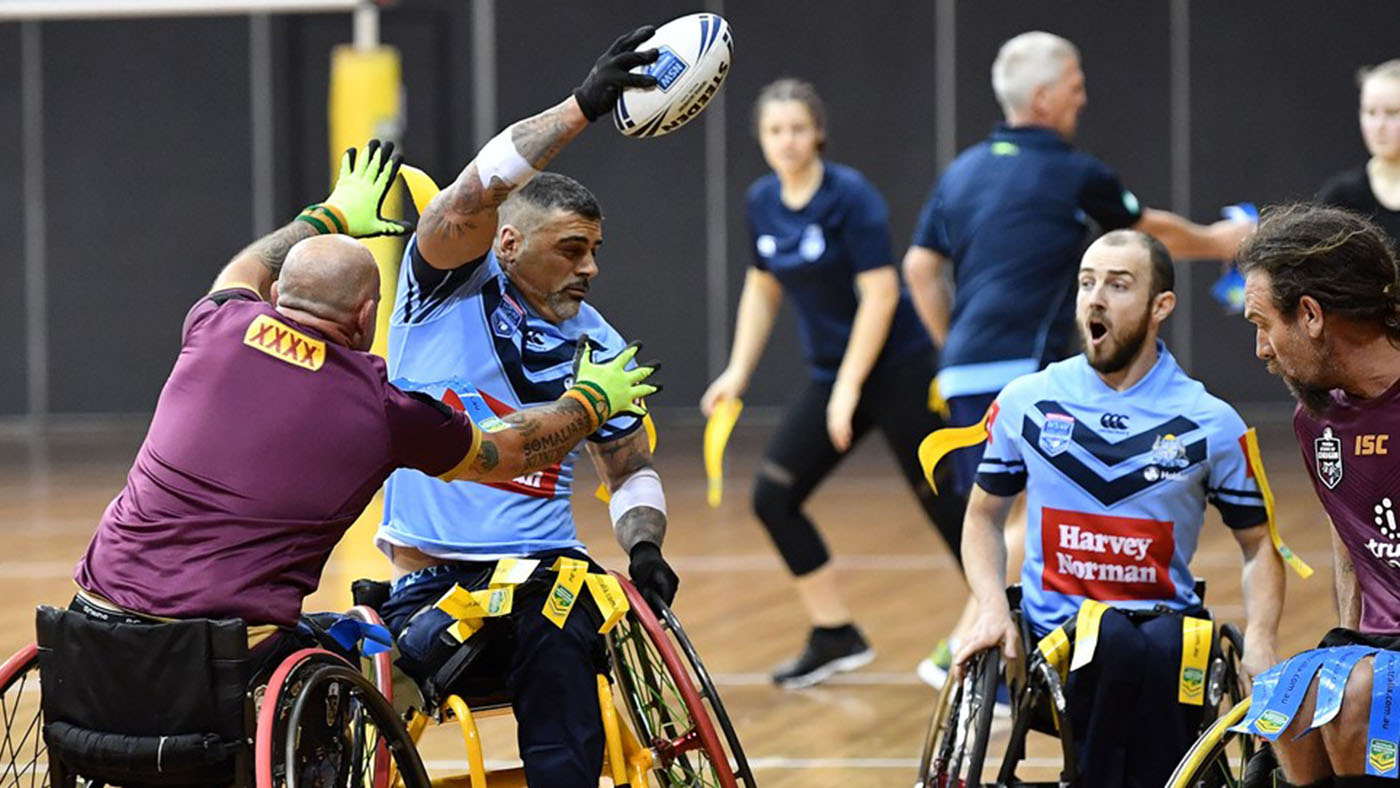 Billed as one of the biggest events on the Wheelchair Rugby League Australia (WRLA) calendar, the interstate challenge will see representative players compete for their state in this physical and exciting clash.
The event will be held Saturday, 6th July 2019 at Quaycentre, Sydney Olympic Park. 
In announcing icare's involvement, Wheelchair Rugby League Chair, Martin Meredith said "icare's support of our game and this clash in particular is a very welcome development for our sport.
There are definite synergies between the organisations in terms of facilitating and supporting resilience, rehabilitation, health and wellbeing.
A number of our players are participants of icare, having come to the sport after workplace or motor vehicle accidents."
icare Group Executive, Care and Community, Nick Allsop said icare was proud to be teaming up with Wheelchair Rugby League Australia and sponsoring the 2019 Wheelchair Rugby League State of Origin.
"Wheelchair Rugby League Australia has created a truly inclusive sport – an event and community that provides connection and inclusion for people from all backgrounds and abilities," Dr Allsop said.
"We're very excited that so many of our Lifetime Care and Workers Care participants will be welcomed at the match.
Returning to recreational activities and engaging in the community can be a challenge after a life-changing injury.
WRLA's incredible athletes exemplify the empowerment, independence and choice we aspire to facilitate for our customers."
The Wheelchair Rugby League State of Origin game will kick off at 3pm. It will be preceded by a Redback and Bluetongues Push and Power game.
Entry is free. Register for your ticket(external link) to the 2019 Wheelchair Rugby League State of Origin.
About Wheelchair Rugby League
Wheelchair Rugby League Australia originated from the founding of the New South Wales Wheelchair Rugby League Association which was established in 2009, with the long term focus to make it a national sport.
WRLA introduced seasonal competition from 2010 which built awareness at all levels of the game including referees, players, coaches and administration of the sport and provide opportunities for athletes with disabilities within the league.
The vision of WRLA is to be recognised as an inclusive sport for all communities, provide pathways for participants to represent their respective states and to contribute to making it a global sport.
Full Story at: http://ow.ly/7hcp50uMZag